When you join CREW, you are making an important investment in your business, advancing your career, and supporting the success of women in commercial real estate. Everything we do is designed to help our members be successful—this includes facilitating networking and leadership development opportunities, advocating for women in the industry, and connecting you to other members to give and get business.
Discount pricing on events and invitations to exclusive members-only events

Access to other commercial real estate professionals in your market with whom you may not have existing connections

Leadership opportunities that lead to higher visibility in the commercial real estate industry, locally and beyond

Opportunity to contribute to mentoring and other programs geared to promote CRE careers and support

Eligibility for Board membership and committee positions

Member-to-Member referrals
Access to the CREWbiz online community – a daily digest of referrals and opportunities to connect across the world

A directory of all CREW members searchable by area of expertise and more

The opportunity to apply for an Impact Award, which recognizes member excellence

Virtual year-round programming on industry topics as well as private member-led discussions

Discounted registration for CREW Network events, including the annual convention, leadership summits, Leadership Certificate and Emerging Leaders Retreat

Access to members-only CREW Network, chapter, and affiliate events across the globe

We are continually adding member benefits! See the full list of CREW Network global membership benefits here.
How to apply for membership
CREW UK members must be employed full-time in one or more of CREW Network's Qualified Fields of Commercial Real Estate (QFCRE). Membership is open to all individuals.
The application form includes:
Two professional references (phone and email)

A current bio/CV or link to your LinkedIn profile

A $25 USD application fee
You will be notified of your membership status within 30 days of application. Once approved, you will be billed for annual membership dues ($210 USD for full year, $120 USD as of 15 June).
Apply for membership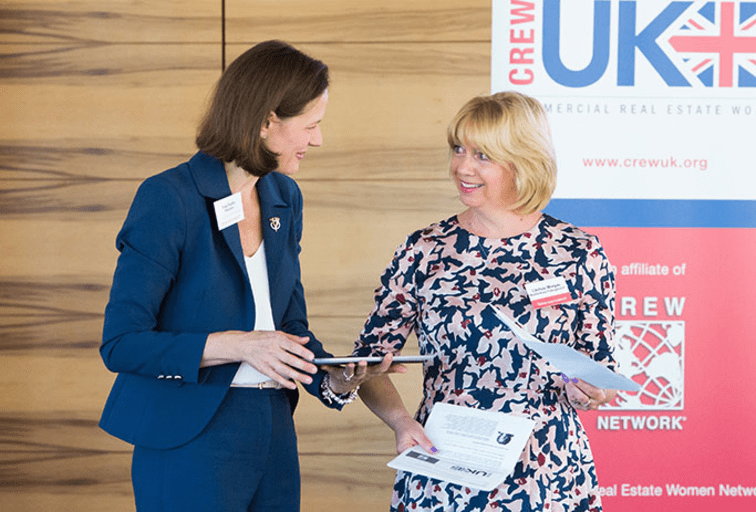 Membership includes access to the CREWbiz Community
CREWbiz is an online business networking tool, membership directory, personal marketing profile and more. Use your profile on CREWbiz to promote your unique skills and expertise to our member base of over 13,500 commercial real estate professionals. Members use the CREWbiz Open Forum to give and get business referrals, share resources and connect across the network. Members know through experience there are no cold calls in CREW Network.
CREWbiz Community Information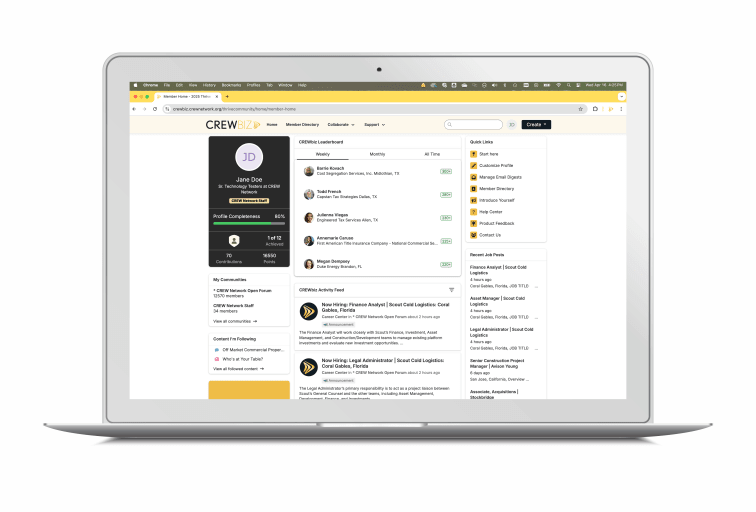 Application Link
The online application can be found here.
Apply now