Mentoring
An exclusive mentorship programme for women in commercial real estate. Connect with senior executives, Expand your business network, Advance your career.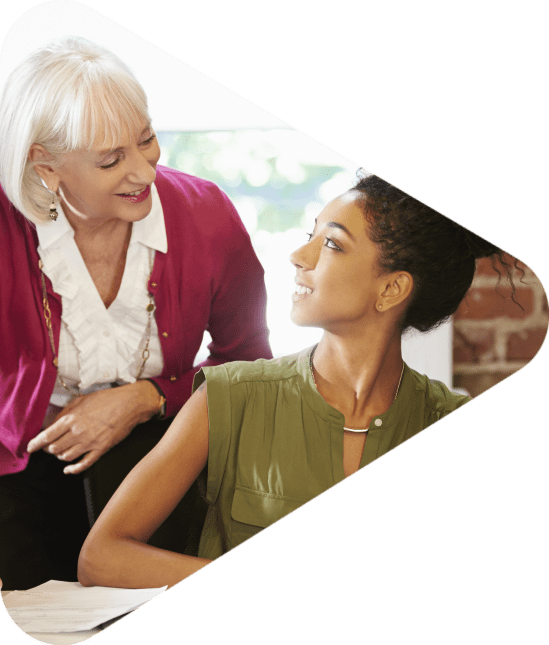 Mentoring is a cornerstone for advancement in any industry. It is especially valuable in commercial real estate, which relies heavily on business networking and leveraging relationships for connections. The knowledge exchanged enables mentors and mentees to build upon the shared experiences of others and advance their careers.

According to the CREW Network's latest industry research paper, A Catalyst for Change: COVID-19's Impact on Women in Commercial Real Estate, 38% believe the pandemic stalled progress for women and a further 32% believe it derailed progress for women or set them back. In addition, 52% of women said their career priorities have changed, and 90% of women said their personal priorities have changed.  Per CREW's research, limited access to decision makers and a lack of company mentor / sponsor are ranked in the top five barriers to success.

Our Mentorship programme connects mentees with industry leaders and innovators to help support their professional and personal development.  The programme is flexible, supportive and impactful.  Mentees can choose their mentors, connect with and learn from them, and build their network on their terms.

CREW UK has been running mentoring programmes since June 2020, and to date has offered over 1,300+ hours of mentorship and connecting 200+ mentees with 90+ mentors.  Countless relationships have been built providing real estate professionals with a platform to progress their careers.
DOWNLOAD OUR FLYER

Read about our mentees experiences:
"Every conversation I've had has been extremely insightful and I have received useful advice which I know will help me progress in my career. It has been really helpful to hear about my mentor's own personal experiences, gaining a new perspective and learning about new ways in which to further both my career and personal development." 
-    Lauren Raw, Chartered Surveyor, Family Office Real Estate Investment at Deloitte

"Not only did the mentorship program help me get a new job within the industry but has also helped me grow my own confidence in my career and find so many like-minded, motivated, and ambitious women to have as part of a network. I always feel very supported and inspired after each mentor session!"
-    Jade Grantham, Associate Director, Collier

"The CREW UK Mentorship Scheme has been invaluable to me, particularly throughout the various lockdowns. It gave me the opportunity to connect with other people in the industry, both virtually and in person (when allowed), not just with mentors but other mentees too which has really helped broaden my network. The best part is being able to choose your mentors to suit you and if you don't have a great connection, you are not committed to more than one session. If you do connect well, you can book more sessions with that mentor or in some cases keep in touch outside of the programme – which I have been lucky to be able to do! It is so important to get an external, objective viewpoint, particularly from other women, many of whom have faced similar challenges in their career and personal lives. Roll on the launch of 4.0!"
-    Rachel Ward, Gerald Eve, Connects Committee Member
Launch 7.0 mentoring will commence 18 September - 15 December offering 60+ hours.  Key start dates are below:
Member registration  July 31st
Member bookings commence in Mentorship Rocket September 4th

Step 1: Non-member mentee application is HERE August 1st
Step 2: Non-member registration upon approval August 7th
Step 3: Non-member bookings commence September 12th

Sessions commence  September 18th

Launch event on 19 September at Carter Jonas
1 Chapel Place, W1G 0DJ
REGISTER HERE
Mentee Registration can be found by clicking this button!
REGISTER
"I have found it such a rewarding and valuable experience to support and give back to talented female professionals in the industry. It's something I wish I had access to when starting out in my career. The conversations with mentees have been inspiring and offered me valuable insights and perspective also, I believe there is an element of reverse mentoring that enriches my thought process, and I am delighted to continue to support the programme."
-Marlies Hoogeboom, Director, Hoogeboom Ltd
From the inception of CREW UK Connects in June 2020, over 90+ mentors have provided their time and insights to mentees across real estate.  The programme continues to advocate for mentees with 3+ years experience by: 
Priority access for programme registration

Providing supportive insights for growth and success

Building a talent pipeline for future female professionals in commercial real estate

Improving parity and diversity in a male-dominated industry

Increasing leadership and career development skills 
Mentors are executives within 9 different real estate disciplines, and after incorporating mentee feedback, 20% of mentors are male.
Within Mentorship Rocket, mentees can filter for mentors' specific industry expertise.  Filtering enables mentees to efficiently set their goals and book multiple sessions with one mentor or individual sessions.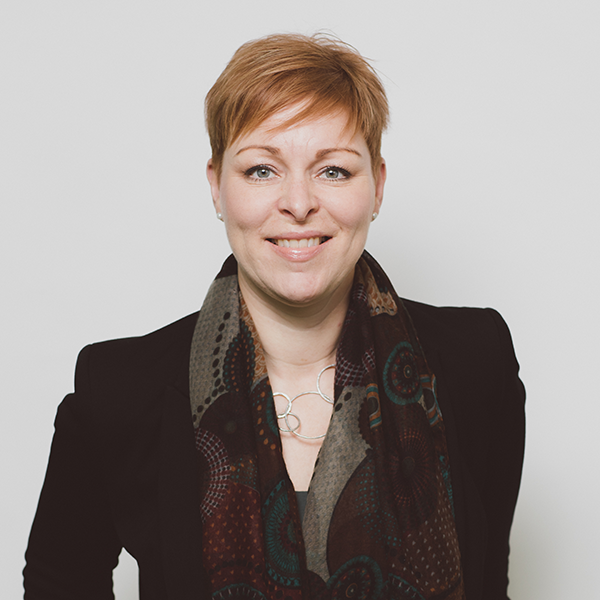 CREW Network Global Mentoring Program
Launched in 2023, CREW Network's global mentoring program connects C-suite and executive-level members with members seeking to expand their network and advance their career in commercial real estate.  
Learn more